Lets face it, people feel much more inspired when they show up to a training or conference session and everything looks welcoming, modern and bright.
Our training rooms have been designed with you and your participants in mind.
Natural light, space and the technology to support your needs.
You can opt for a small training space for up to 10, or up to 45 in our larger space.
When you book our large space, you will have access to a break-out room and tea & coffee station, with filtered water and bar fridge.
We will discuss with you, your specific needs to make sure the space works for you.
Need catering?  We can arrange that through great local businesses that we support.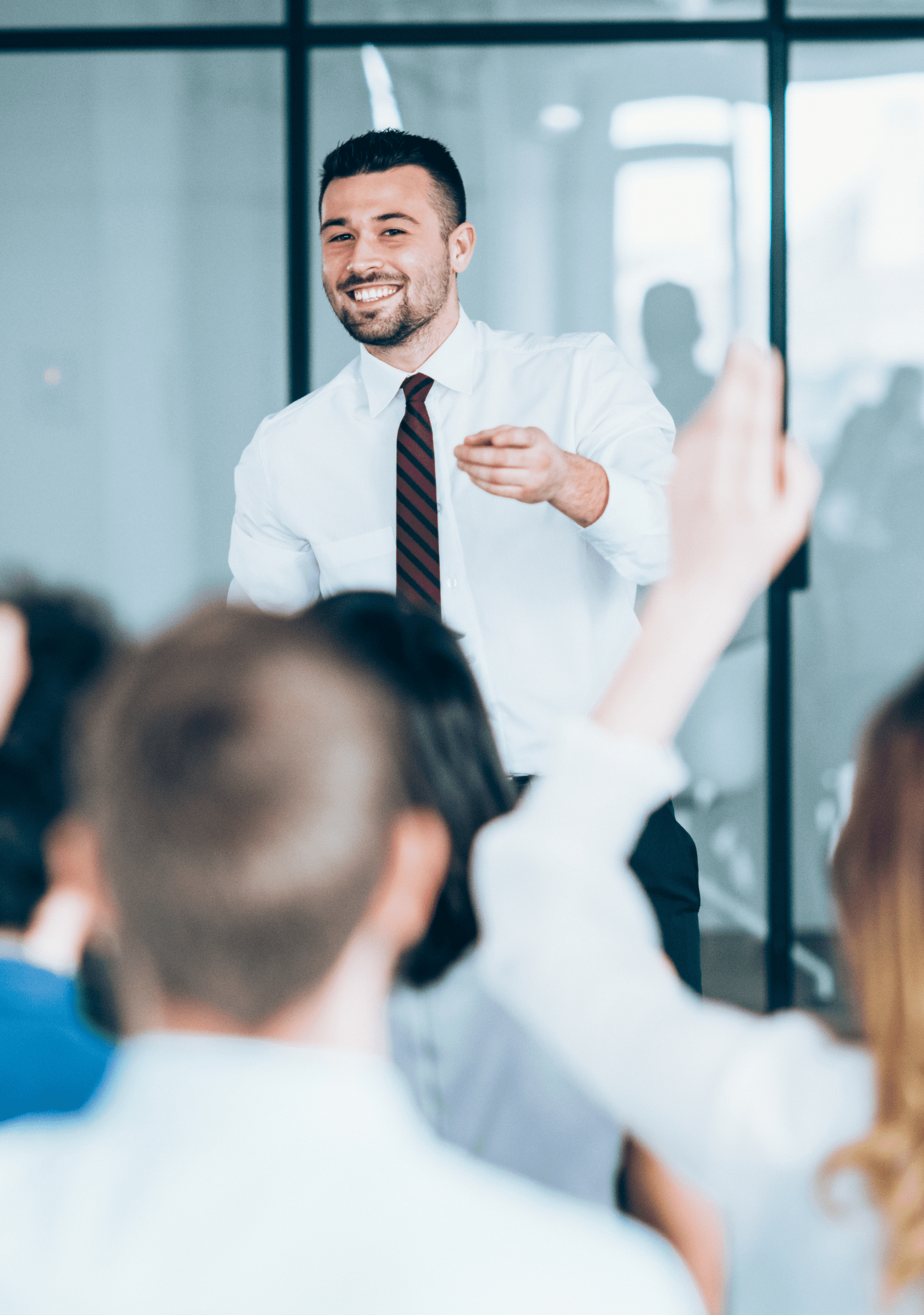 We will provide the perfect space for your next training or conference to meet your needs, whether you need a boardroom setting or large training space.
BOOK YOUR NEXT IMPORTANT MEETING
WE FIND THE BEST TRAINING SOLUTION FOR YOU
SMALL TRAINING ROOM + BOARDROOM
Daily Rate: $250+GST
White Board, Large Screen TV & Audio
10 – 14 Attendees
Complimentary Tea, Coffee, Filtered Water
Parking Options nearby
MEDIUM TRAINING ROOM
Daily Rate: $300+GST
White Board, Large Screen TV & Audio
16 seated at tables | 24 Lecture Style
Complimentary Tea, Coffee, Filtered Water
Parking Options nearby
LARGE TRAINING ROOM
Daily Rate: $400+GST
White Board, Large Screen TV & Audio
36 seated at tables | 45 Lecture Style
Complimentary Tea, Coffee, Filtered Water
Parking Options nearby